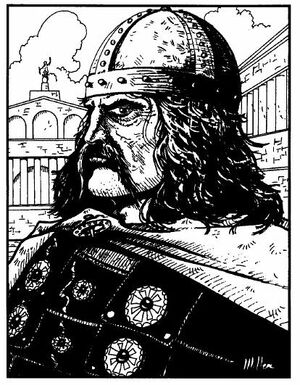 The Vulvsagias (or later Wulfseggeas) were a clan of Northrons who came as mercenaries to Eriador during the wars against Angmar.They made themselves a home in the Egladil and under leadership of their Queen Vulvrithona took the Dunmen settlement of Tuin Bod as their capital.
Etymology
The ICE Sourcebooks give the tribes Name as Vulseggi, a combination of latinized early Gothic Vulfs ("Wolf") and anglo-saxon Segge ("Warrior"). Here corrected forms are used, anglo-Saxon for the later years and latinized meso-gothic to represent the earlier form common around TA 1640.
Community content is available under
CC-BY-SA
unless otherwise noted.