---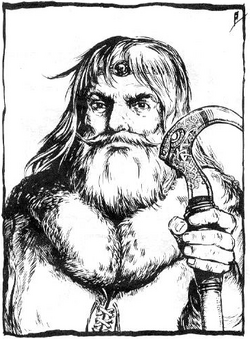 Hlingler Halfhlund (fl.
T.A. 3018-3019
) was a
Northman
from
Rhovanion
. His exact place of birth is unknown. A
warrior
early in life, he became an itinerant
bard
and
scholar
, with a wide but random inventory of assorted
lore
. Most of his writing was known from redactions and marginalia to other scholarly works. Known to be pedantic, he was nevertheless suspected of "making up" much of his so-called "lore".
Sources
---
Parking
Temporary links, latest available versions:
My Sandbox