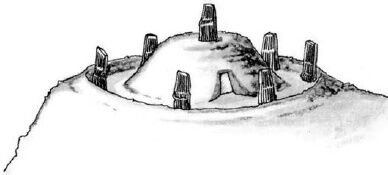 Tombs, also known as Graves, Crypts and Barrows, were ancient burial sites built for guarding the bodies of deceased beings. Some tombs were places of necromancy and dark witchcraft, where black mages raised the dead to serve them, while others were hideouts for bandits and lawless men. Most of the tombs were ruined and nearly destroyed and some were actually ancient cities that were destroyed or abandoned.
Most tombs had lots of burial urns, where the ancestors of the dead put gold into the urns. Because of this, many robbers entered the ancient graves to loot the urns. But many of these robbers, were killed by the dangers of the tombs.
Tombs in Middle Earth
Dunland
Eriador
Gondor
gondorians.
Harad
Inner Sea
Misty Mountains
Mordor
Rhovanion
Rhûn
Rohan
Underdeeps
Community content is available under
CC-BY-SA
unless otherwise noted.