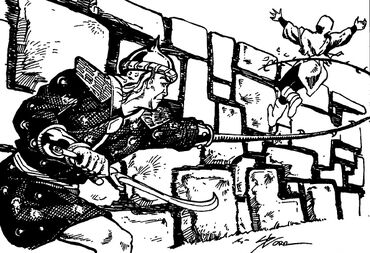 The Thúlkan, Thulkor or Tuskan were an easterling people in Rhûn in the early second Age.
Speculations
The Thúlkan may have been related to the Borians and Uldorim and thus the Baradhrim and Shrel.
Notes:
Original form in MERP: Thuulkan = Thúlkan
References
Community content is available under
CC-BY-SA
unless otherwise noted.