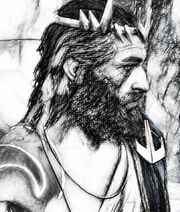 Unlike his father—who had followed Númenórean practice and yielded the sceptre before age debilitated him — Tar-Atanamir refused to lay down his Lordship before he died. He clung to the throne, and to life, far too long, lending himself the name "the Unwilling."
Community content is available under
CC-BY-SA
unless otherwise noted.