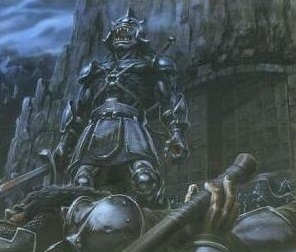 An Orc-lord of great renown, Orcobal (G."Powerful Demon") was slain by the Adan hero Tuor during the First Age (the others being Othrod, Balcmeg, Lug). He was the greatest Orcish King of his time.
Items:
References
MERP:Lords of Middle-earth Vol III: Hobbits, Dwarves, Ents, Orcs & Trolls
Community content is available under
CC-BY-SA
unless otherwise noted.