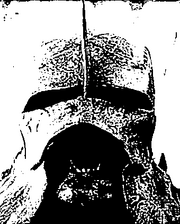 Oghûk was an Uruk-Hai soldier who was bred in the caverns of Isengard during the War of the Ring. Trained with a Scimitar and an Iron Club, he served in Lurtz and Uglúk's company in tracking down the Fellowship of the Ring.
References
Community content is available under
CC-BY-SA
unless otherwise noted.