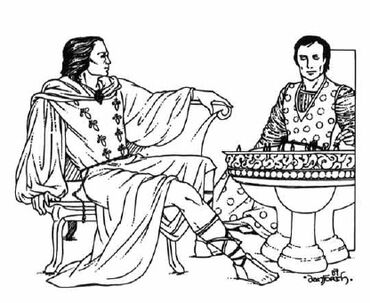 A Noble is a person of high-birth, a Lord, Ruler, Gentry or Leader of people.
A noble may refer to:
Roleplaying
The Noble is aplayable order in LOTRRPG.Rolemaster has the similar Orders: Chaotic Lord, Diplomat,Grand Vizier, Kuge, Leader,Noble du Robe, Noble Warrior, Paladin, Romantic, Samurai, Theocratist.
MERP
In MERP there are several titles that refer to nobles or nobility:
LOTRO
Nobles of Note:
See
Community content is available under
CC-BY-SA
unless otherwise noted.