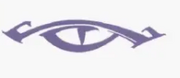 the Nightblades or Eastern Slayers were an Order of Assassins in service of the Dark Lord. Nightblades were employed for various reasons. In Rhûn they were involved in a complot to eliminate all non-corrupted magic users. They were also known as "the sign of the Eye".
It is unknown in how far earlier similar groups as the Zegar and the Fist of Dark Sorcery were fore-runners or subdivisions of the Eastern Slayers, but the Nightblades of Rhûn were active at last since the eleventh century T.A. and the Fists of Dark Sorcery about the 15th-17th centuriey T.A. while the Zegar were known to have existed as early as the late Second Age.
Notes
The Nightblade was originally a ROLEMASTER Profession, a combination of Warrior, Thief and Spellcaster.
References
ICE MERP: Perils on the Sea of Rhûn