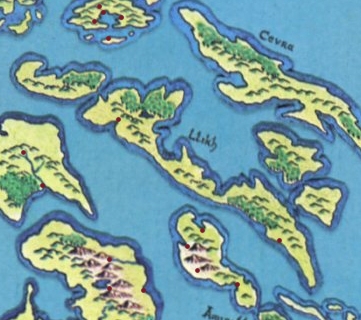 Long and hilly, Llikh was the largest island in the group of the same name. It lay about 200 miles off the south coast of Middle-Earth, in the vast Southern Archipelago. Over 400 miles long, it was one of the larger islands in the Inner Sea.
Like Amirakh to the south, Llikh was populated by Tuktan-speaking traders and fisherfolk.
References:
the Wild Lands south and East, Gazetteer by Pete Fenlon
Community content is available under
CC-BY-SA
unless otherwise noted.