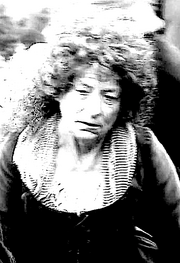 Linda Proudfoot (TA 2862–2963) was a Hobbit of the Shire, the fourth child and second daughter of Mungo Baggins.
She married Bodo Proudfoot and bore him at least one child.
References
Foster, Robert. The Complete Guide to Middle-earth.
MERP:Lords of Middle-earth Vol III: Hobbits, Dwarves, Ents, Orcs & Trolls
The Hobbit: The Prelude to The Lord of the Rings (Videogame)
Community content is available under
CC-BY-SA
unless otherwise noted.