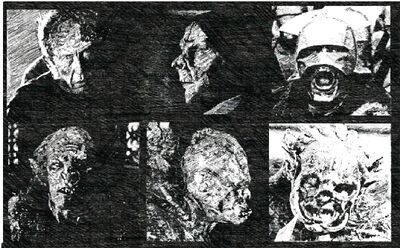 Half-Orcs (Or."Bâlaki", "Half-breeds", or "Gongsharai", "Goblin-men") were half-bloods of Orcish and Mannish descent.Some Half-Orcs appeared rather mannish, although usually ugly and sallow-faced, some appeared as horrible creatures with the bodies of men and goblin-heads.
LOTRRPG
There are several different bloodlines or breeds of Half-Orc created by Saruman in his experiments:
Half-Orcs of renown
References
Lotr RPG (CODA): Isengard Sourcebook
Community content is available under
CC-BY-SA
unless otherwise noted.