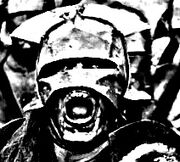 Grimbosh was the captain of Saruman´s forces at the ruins of Gorthad.He knew about the black book of Gorthad and worked alongside Athelwyn and Oldenad.
Notes
Although Grimbosh is called an Uruk in the Game, he probably should rather be seen as a huge half-orc , perhaps of the Dur-Edain strain.
References
Interplay's the Lord of the Rings -Game I
Community content is available under
CC-BY-SA
unless otherwise noted.