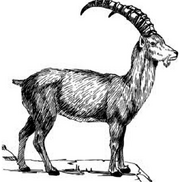 Hill Goats (S."Amonnaeagath") were a species of longhorned Wild Goat found in Rhovanion and Eriador within the Hithaeglir, Grey Mountains and Iron hills.
The Dwarves managed to domesticate some of these beasts as herd-animals and on occasion as beasts of burden.
Community content is available under
CC-BY-SA
unless otherwise noted.