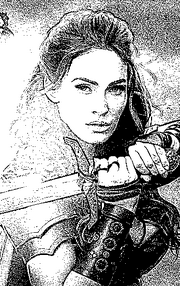 Finduilas Peredhil was a half-elven woman who lived in Rivendell. After claiming a sword that once belonged to a Dúnedain man long ago, Finduilas grew up to become a skillful warrior, champion, and protector of the hidden valley.
Notes
In early versions, Finduilas was the daughter of Lord Elrond and Celebrian, but the name was changed to Arwen Undómiel.
References
The History of Middle-earth, Vol. 12: The Peoples of Middle-earth, VII: "The Heirs of Elendil", Of the History of the Third Age
Community content is available under
CC-BY-SA
unless otherwise noted.