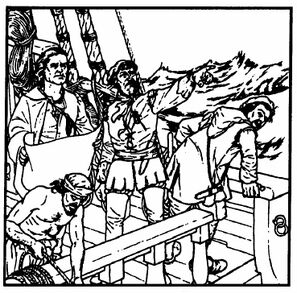 An
Explorer
is a far travelling venturer and discoverer.An Explorer is often a
Mariner
,
Trader
, prospector and
treasure hunter
.He may also be a cartographer, geographer and scientist or
Scholar
.
The most famous Exoplorers of Middle-Earth were the Númenóreans especially those of the Guild of Venturers.
explorers of renown
Roleplaying
In MERP the Explorer is a playable class.Rolemaster has a similar class, the Venturer.
Ideas for Explorer PCS:
Community content is available under
CC-BY-SA
unless otherwise noted.