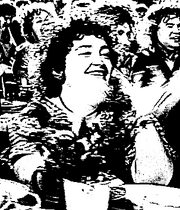 Estella Brandybuck (née Bolger) (b. TA 2985) was a Hobbit of the Shire, daughter of Odovacar Bolger and the youngest sister of Fredegar.
Estella married Merry Brandybuck sometime after the War of the Ring.
References
Foster, Robert. The Complete Guide to Middle-earth.
Community content is available under
CC-BY-SA
unless otherwise noted.