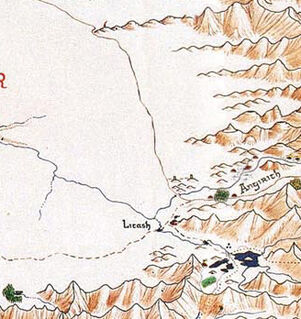 The Cold Plain was a volcanic highland bowl situated on the western side of the great pass called Angirith. The winds were bitter in winter, and the air was full of sulphuric fumes. The plentiful streams and pools were filled with hard minerals that left colorful, crusty deposits over the otherwise bleak landscape. The Uruk-kosh lived here.
See:
References
MERP:Angmar (2nd Edition)
Community content is available under
CC-BY-SA
unless otherwise noted.