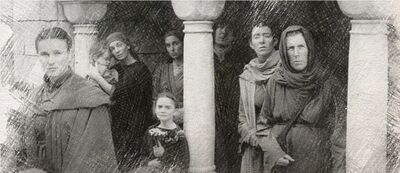 The Burghers were the residents of the Cities, Towns or Burgs.In the Kingdoms of the Dúnedain most Civillians were Freemen, since Slavery was only common among the Black Númenóreans, Easterlings, Haradrim and Orcs but not the Men of the Northwest, Elves or Dwarves. In the Kingdoms of Arnor and Gondor however there seemed to have been a distinct line between those of númenórean descent and those of indigenous blood, the Númenóreans held a privileged status within the Kingdoms while the lesser or Middle-Men were only comparable to Peregrini. This rule of blood had been abandoned by the time of the Stewards who had granted full gondorian citizenship to the Coastal People and Mountainmen and by this act finally pacified the rural provinces of Gondor.
see:
Burghers in Roleplaying
In MERP the Civilian or Citizen represents the typical non-player Character or an atypical Adventurer with a civil profession.In ROLEMASTER the same conception is represented by the Layman or No Profession Class.
Urban Classes in MERP
Many Urban Professions were organized in Guilds or fraternities: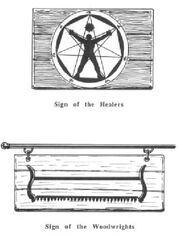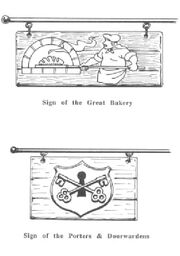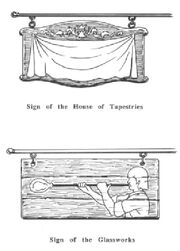 Aesbechyr - Foodmerchants
Aesdain - Cooks
Arangyledain - Alchemists
Aseadain - Apothecaries
Barvdain, Thandain - Armorers, Armorsmiths
Atheldain - Herbalists
Clathtain - Basket-Makers, Basketweavers
Bathryn, Bestyr, Basdain - Bakers
Bechyr - Peddlars
Bedryn, Bedhyr - Judges
Bengyr, Vechyr - Traders
Bistyr - Beggars
Bredaidain - Wainwrights
Rechgwirath - Caravanmasters
Pantain - Cartographers
Rechdain - Cartwrights
Celerdain, Celeryr - Lampmakers
Celphyr - Water-Carriers
Cinnain,Cinnyn - Potters
Cinyr - Seers
Ciryr, Cirphin - Shippers
Condirrim - Administrators
Ceredirrim - Coopers
Rangodain - Butchers
Cruimdain - Dyers
Critain - Cutlers
Edonwin - Midwives
Elentirrim - Astrologers
Badhrondili - Enbalmers
Ennionath - Doorwardens
Faroth, Feryr - Hunters
Flâdrim - Skinners
Gelbechyr - Chandlers
Gennildain - Instrument-Crafter
Gennyr,Telegain - Harpists
Gludyr - Soap-Makers
Mailbechyr - Grain-Merchants
Gylmyr, Gyllyr, Gybenessyr - Historians
Begridain - Grocers
Gydyr - Technicians, Mechanics
Gynydyr - Accountants
Gynydlaeryr - Mathematicians
Habaddain,Hebedyr - Cobblers, Shoemakers
Hebydain - Clothiers
Hammarithrim - Tailors
Heberyn - Miners
Heledain, Heledhyr - Glassblowers
Hemyr - Chairmakers
Hethildain- Weaponsmiths
Senndain - Hostelers
Iaudain, Mulmini - Millers
Ingolmor -Sages
Angdain - Ironsmiths
Lainyr - Spinners
Lavandirrim , Nethryndain- Herders
Lhethain - Leathersmiths
Lindirrim, Linnyr - Singers
Holteglyn - Locksmiths
Malldain -Goldsmiths
Maethyr said - Mercenaries
Mesta, Mothwegath - Shepherds
Nithrindain - Greengrocers
Nethryn,Nethyr - Weavers
Nistyr - Healers
Artaerdirath - Notaries
Gwablithrim - Outfitters
Panthigrim - Moneylenders
Pervyr,Perphin - Librarians
Pladosdain - Pilots
Pithyr - Narrators
Naptadain Said - Privateers
Rechdain - Cartwrights
Raphdain - Rope Makers, Cordwrights
Farfdain - Rugmakers
Rygyldain - Saddlers
Rymyr - Trumpeters
Santrim - Gardeners
Eglinwin - Seamstresses
Silcrim - Flint-Cutters
Tumpdain - Stablemasters
Bechyr said - Street-Traders
Bagethrim - Sutlers
Angdain - Blacksmiths
Teglyr - Metalsmiths
Teglyn - Smiths
Rifdain - Tanners
Tarnonath - Porters
Tauryn,Eryndirrim - Foresters
Tegilbyr - Calligraphers, Authors
Teiliadain - Actors
Telerdain - Bricklayers
Thevryn - Carpenters, Woodcrafters, Woodwrights
Dairgaudain - Toymaker
Nenthevryn - Waterwrights
Windain, Suthceredirrim - Vintners
Yleidain -Painters
Yrthilyr - Roofers, Tillers,Roofwrights
Ysgeryr - Surgeons
Community content is available under
CC-BY-SA
unless otherwise noted.