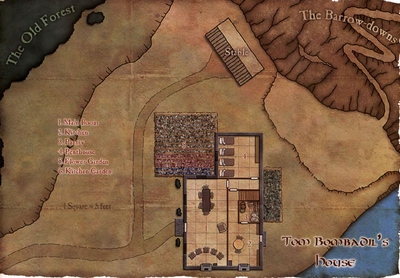 Bombadil's home was an ancient old eriadorian styled cottage, set in a small vale between the western foothills of the Barrow Downs and the eastern eaves of the Old Forest, south and northeast of it were the springs of river Withywindle. The Cottage itself was surrounded by extensive and enchanting gardens.
Inhabitants:
Community content is available under
CC-BY-SA
unless otherwise noted.