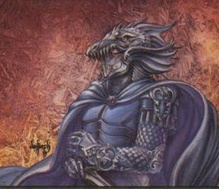 Black Easterling was a term used by the Men of the Westlands to describe the populace of the Far East, especially Khamûl's people who had fallen under the Shadow.These men were known as Abarrimbi (Av."Host of Refusers") to the Avari-Elves.
See:
Notes
Original form in MERP:Avarim = Abarrimbi
Community content is available under
CC-BY-SA
unless otherwise noted.