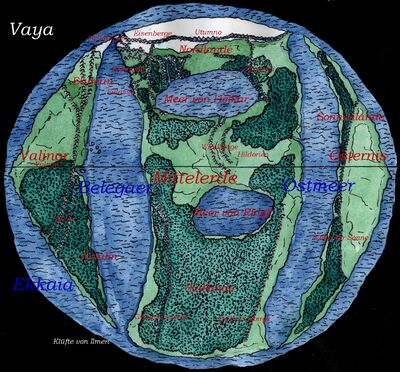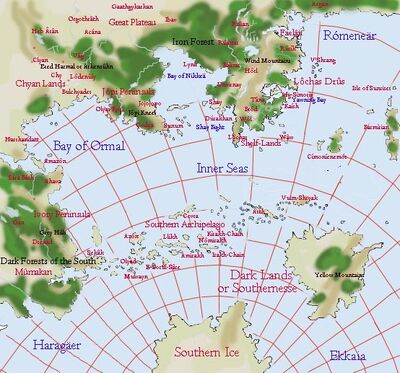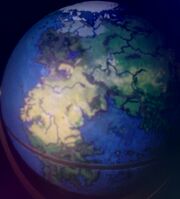 The Bay of Ormal was a remnant of the Sea of Ringol, the great southern Inland Sea which was created by the fall of the great mountain Pillar of Ringol , the southern pendant of Illuin in the Elder Days.
In the Lands of the South the great Bay of Ormal was also known as The Khârg.
Lands: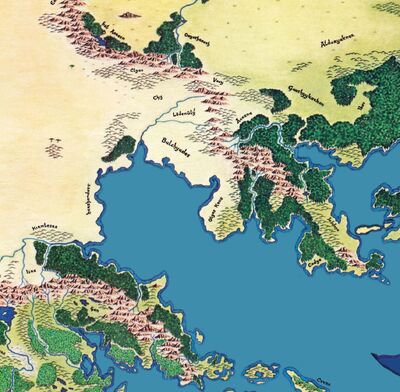 Peoples:
Dwarves:
Elves:
Men:
Easterlings
High Men
Others
Orcs:
Settlements
Aelinos Alkarrânda Anarikê Balyâna Khayapûn Dar Egleriador Galatây Inyalôni Yôrash Kala-Ogûrk Kandalar Kantilya Korneros Miyôre Murghyr Naerphys Pelepelplû Pelnates Pyarador Samarth Tenôlkakhyn Tûl Harar Xyunia
Characters:
References:
Partially Inspired by Incanus Ennorath at http://www.lopsica.com/incanus/ennorath.html
Community content is available under
CC-BY-SA
unless otherwise noted.