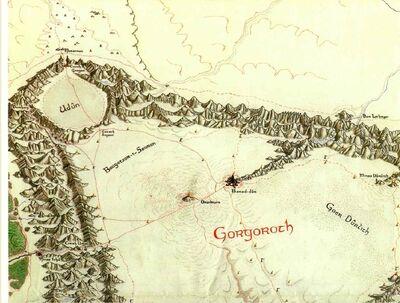 This was the northern wedge of Gorgoroth, which stretched from Udun to the foot of Orodruin, and from the Morgai in the west to the Gates of Barad-dur in the east. It was a barren waste that consisted of broken rock and burnt stone, and the constant eruptions of Orodruin tended to go into this area, covering the plain in ash and dust, with many pits filled with foul fumes.
references
Fanmodules:MORDOR GAZETTEER
References
Community content is available under
CC-BY-SA
unless otherwise noted.