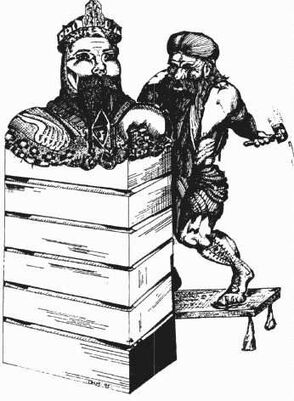 An
Artist
in
Middle-Earth
was a person devoted and skilled in a special art, for the most part the term was applied to the most skilled
Artificers
and
Craftsmen
.Several cultures, such as the
Dwarves
,
High-Elves
and
Númenóreans
also had reached a cultural level where they knew Skilled masters who dedicated themselves only to the fine arts. In these fields the term Artist would also be applied to great
Singers
,
Dancers
,
Poets
,
Musicians
,
Actor
and Painters or Sculptors.
Artists of renown
In Roleplaying
Rolemaster has the Character-class Artisan and Lord of the Rings Role-Playing Game has the elite-Order Artificer.MERP has the option to train a Civillian with Skills suited for an Artist.
Community content is available under
CC-BY-SA
unless otherwise noted.