Welcome to the The New Notion Club Archives
The
New Notion Club Archives
is an open project, an encyclopedia dedicated to
Expanded Arda
, non-canonical sub-creation within J. R. R. Tolkien's World of
Arda
.
Originally dedicated to support and preserve abandoned, out-of-print and fan-made material dedicated to
roleplaying
games
, as time passed this Wiki has moved its focus onto the broader field of sub-creation, including: RPG games (
Middle-earth Role Playing
(MERP),
Questgame
, The
Lord of the Rings Adventure Game
(LotRAG),
The Lord of the Rings Role-Playing Game
(LotRRPG),
The One Ring - Roleplaying in Middle Earth
,
Adventures in Middle-earth
,
Ambarquenta
); play-by-mail games (
Middle-Earth play-by-mail
);
card games
(
Middle-Earth Collectible Card Game
,
The Lord of the Rings Trading Card Game
,
The Lord of the Rings: The Card Game (LCG)
); collectible miniatures (
Mithril Miniatures
); table-top games (
The Lord of the Rings Strategy Battle Game
,
The Hobbit Strategy Battle Game
,
The Lord of the Rings: Journeys in Middle-earth
); computer and video games (
The Lord of the Rings Online
); and the wide field of Tolkien- and Arda-related
fanfiction
.
The principal directive of the Notion Club Archives is the fictitious approach that this is the official archive of the New Notion Club. The original Notion Club was a fictional social club created by J. R. R. Tolkien for his unfinished short story The Notion Club Papers.
We advise our contributors that new additions and articles on this wiki should be written with the idea in mind that they consider a fictitious alternate past of our own world and should keep up the literal illusion that they are written by members of the New Notion Club, who gain their knowledge on the forgotten Ages of Arda by experiments in the fields of lucid dreaming. For mainly legal reasons there yet is one more Rule which we would like to advise our contributors to take to heart: no stats nor direct quotes from official and still-available game books and other commercial and officially-licensed publications allowed! Strictly original content!
See also: Notes and tips for new contributors and authors.
For more info about this web site, see: About
For the canonical Arda, we recommend:
The Encyclopedia of Arda
One Wiki to Rule Them All
14,016 articles and 9,350 images since 29 Úrimë Year 67 of the Seventh Age, 12173th Year of the Sun.
New on this wiki

 
Track the most recent changes to the wiki on this page.
List of abbreviations:
N

This edit created a new page (also see list of new pages)

m

This is a minor edit

b

This edit was performed by a bot

(±123)

The page size changed by this number of bytes
17 January 2022
16 January 2022
14 January 2022
13 January 2022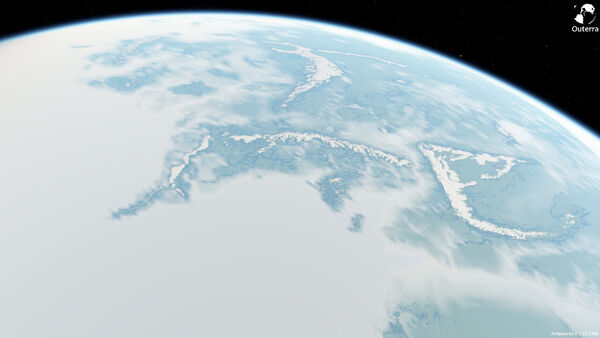 | | |
| --- | --- |
| The Lore of Middle-Earth | Books of the Wise |
Links
The Tolkien Estate

Role-playing Games

Other Role-playing Related Sites

Fanzines

Forums

Tolkien Encyclopedias

Middle-earth Languages

Fanfiction

Maps
Helping out
To write a new article, just enter the article title in the box below.
Not sure where to start?
Adding content
Talk and more...